Synopsis
«Traces» brings us to a reality that surrounds us but perhaps we have never raised the origin of the relationship between man and his best friend, the dog.
Since ancient times, man and dog have shared experiences and have evolved together. They have adapted to all kinds of situations and creating an increasingly large and complex relationship changes.
«Traces» makes a fun historical tour on this very special bond between two very different species.
We look for the traces of this old friendship, not to forget what road we have traveled together and imagine where we can take.
Dog and man can't live without each other, so hopefully this story continue to give many more turns …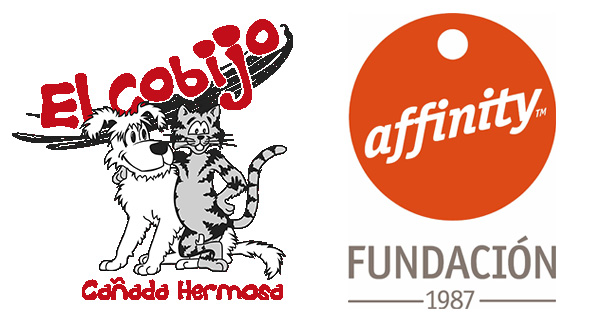 «Traces» is a show co-produced by the Affinity Foundation and the Prtoective Animal «EL COBIJO-Cañada Hermosa"
By attending this show, you are working with Protective Society animals "EL COBIJO-Cañada Hermosa"
TECHNICAL REQUIREMENTS
Assembly Time:
3 hours.
Desmantling Time:
1 and a half hours
Espace: 
With tent: Enough space to house a hexagonal tent 6m diameter x 4m high. Located collected and essential in shade in summer.
Current:
220 volts
Power:
3000W at 220V
Show Duration:
35 minutes
The company will:
Without tent 2 performances per day
With tent 3 performances per day
Capacity:
Without tent: 80-100 people each performance
With tent: Maximum 45 people each performance
Show for family audiences, recommended for ages 4 & up
Others:
A support person for access control to the tent.
Help loading and unloading in case of difficulty of access to the place of representation.
ARTISTIC STATEMENTS
ACTORS / MANIPULATORS:
MARISO GARCÍA
TECHNICIAN:
JUAN MANUEL QUIÑONERO
DIRECTION:
JUAN MANUEL QUIÑONERO
PRODUCTION:
PERIFERIA TEATRO
PUPPETS CONSTRUCTION AND SCENOGRAPHY:
ALFREDO GUILLAMÓN
CRISTIAN WEIDMANN
JUAN MANUEL QUIÑONERO
PEDRO GUIRAO
MUSIC
PEDRO GUIRAO